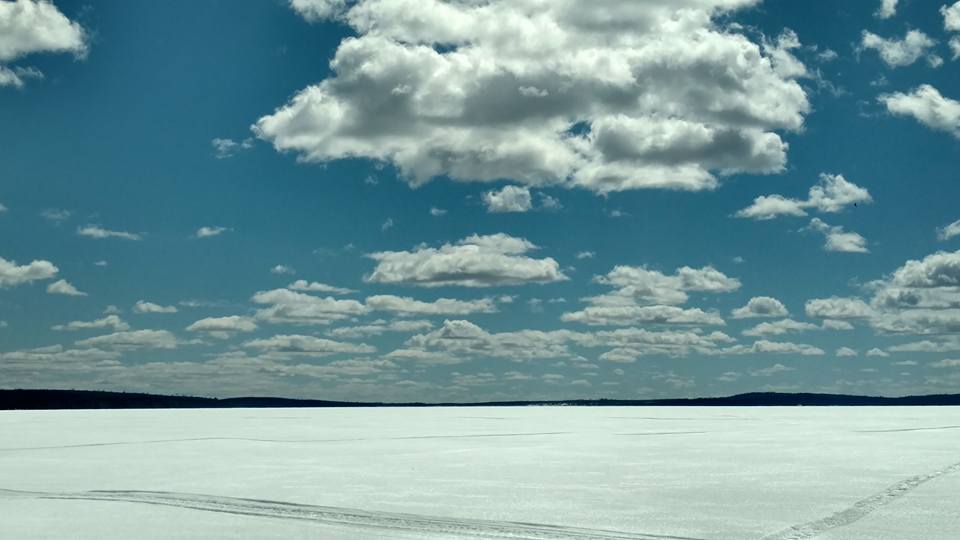 This year is an exception for a prolonged ice fishing season. For as long as I can remember the season has never been extended. So is it safe? There is today on most northern lakes 1 -2 feet of ice. Everyone feels safe on that kind of ice but wait… Let me tell you about a concern on our last trip. We left at our usual 5:00am for another ice fishing adventure. When we arrived at our put in everything looked closed in without a hint of melting. As we fished all day it was always riding in back of my mind, "I wonder what the shore line looks now as the outside ambient temps approached 50 def". After fishing all day it was time to exit the ice. As we approached the edge to our amazement the edge was open and was questionable if I was able to exit the same way I went on! Luckily I am equipped with winch and Nebulus.
We exited without event and were on our way. I consider myself lucky with the trip and took away a valuable lesson. The first time and hopefully the last time we will encounter such a situation!  So be mindful out there…. just because you can does not always mean you should. Ice fishers should always be careful of changing ice conditions. Always look for shaded areas away from inlets, outlets, and springs and in general, soft ice.
Thankful for an awesome ice fishing season with many laughs, memories and nice fish caught. Have fun, be a good sportsman and above all stay safe!
Tight Lines, Rich