Fishing in Maine, our native fish, the Land Lock Salmon is found almost everywhere in the state. Our fisheries in Maine are in deed special so we  embrace artificial lurers, baits and flies. We feel using artificial lures in Maine is the best way to avoid contaminating waters with evasive fish. One of our most versatile, effective lures we guide with is Bay de Loc lures. They provide excellent effective fishing for multi-species fishing and can be used for bass, trout, pike, as well as salmon.The Bay de Loc Lure Company helps us accomplish our fishing goals while protecting our cherished waters here in Maine.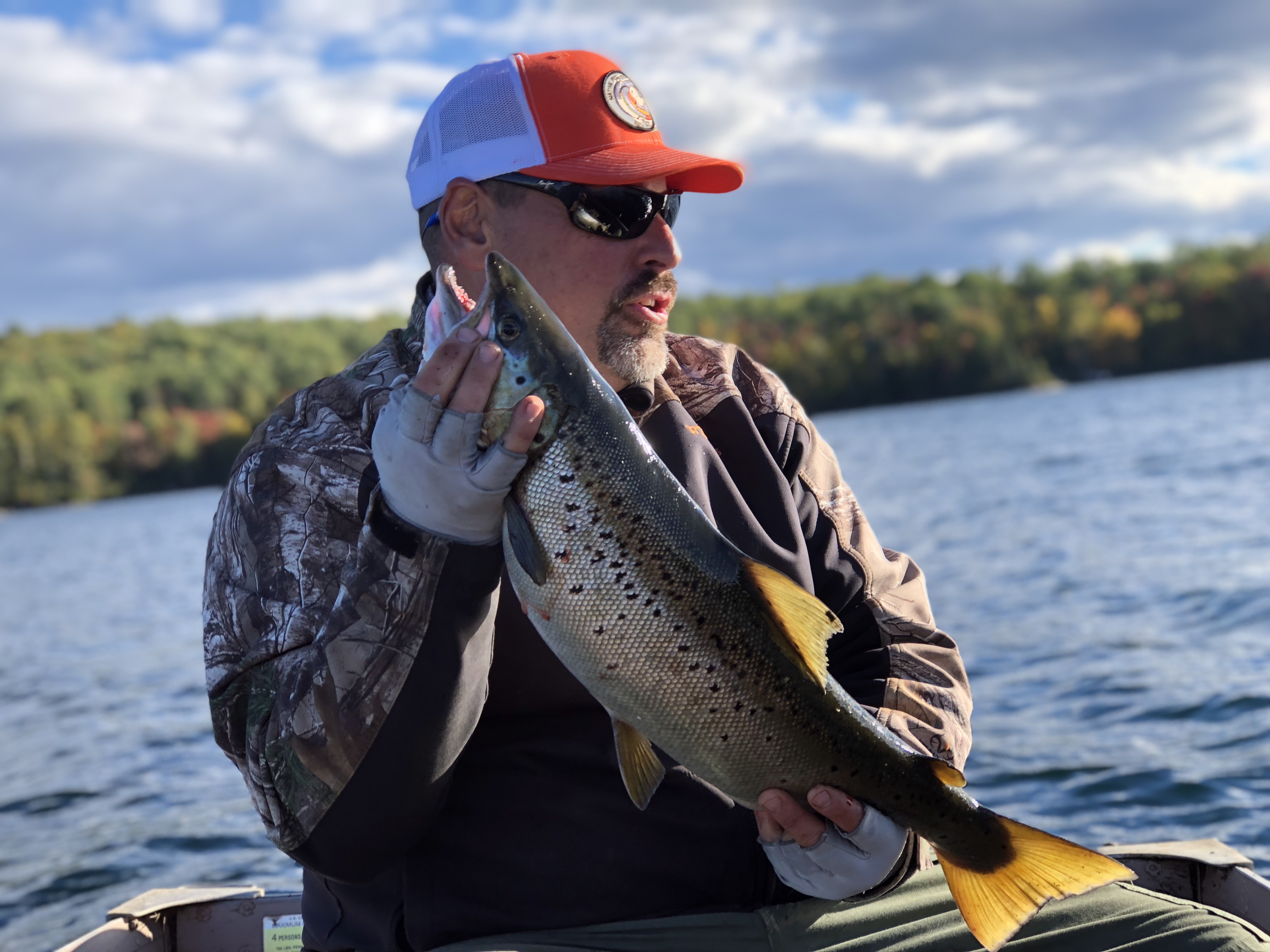 "My multi-species artificial lure fishing always depended on quality lures. Since childhood, I've been relying on Bay de Noc Lures to keep me fishing effectively year round. So whether I am fishing open water or ice fishing, I highly recommend these lures for anyone who wants to catch more fish". ~ Richard Yvon – Registered Maine Guide, Outfitter and lodge operator.
About Bay de Loc…
Bay de Noc Lure Company  started in 1955 in the "Walleye Capital of the World". Little Bay de Noc, Gladstone, Michigan became the home of a lure that took the fishing world by storm, "The Swedish Pimple".
Starting as a group of friends, the Nybergs and Apelgrens made lures to supply themselves by using popular designs from Sweden before finally receiving a registered trademark for their own design in 1957. The lure became an instant hit throughout the midwest and beyond.
The company has expanded with new lure designs and flashy patterns. No one who fishes goes without some Bay de Noc Lure products in their tacklebox. While used primarily for vertical jigging, many have found Swedish Pimple products like the Crushed Ice Pattern, becoming a 24-7 product.
What started out as a hobby among friends has turned into a full-fledged American made Icon! "The Swedish Pimple"