"Our Console Vault has been keeping our clients valuables safe and our minds at ease with peace of mind for years! Taking care of our customers belongings is priority #1, thats why we trust Console Vault!"  – Richard Yvon, Twin Maple Outdoors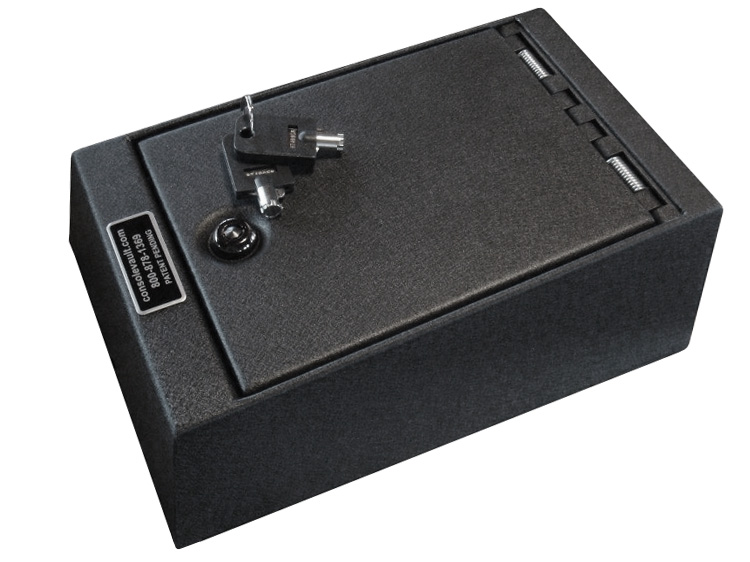 Our Vision & Mission
We believe everyone should feel safe and secure no matter where they are.
Our mission is to be the #1 company for secure safe products. Our website is designed to be informative, easy to navigate and make purchases through. Our products are strong and of high quality and make our customers feel safe and secure. Innovative security solutions- we solve problems the first time, creating a long list of lifelong customers.
Console Vault provides secure concealed storage for firearms and valuables, designed for quick access, with exceptional quality, fit, styling and durability. We provide a strong sense of security within reach. Our products are created with the latest technology and designs. Concealed inside the console of your vehicle or the wall of your home you have the knowledge that your possessions are safe and secure. With Console Vault security products you feel powerful and responsible. Go the distance, you're protected.
Console Vault was founded in 2002 and has principal offices located in Ohio, Nevada and Utah.