A Must Have List for All  Recreation Adventures
Camera
Binoculars
Personal Effects
Full Rain Gear Suite
Bug Spray, Sun Block
Hat for sun/rain, Spare clothing, and Shoes
Redundant eyeglasses and prescribed Medications are given to guide as back up
Moose Safari  Adventures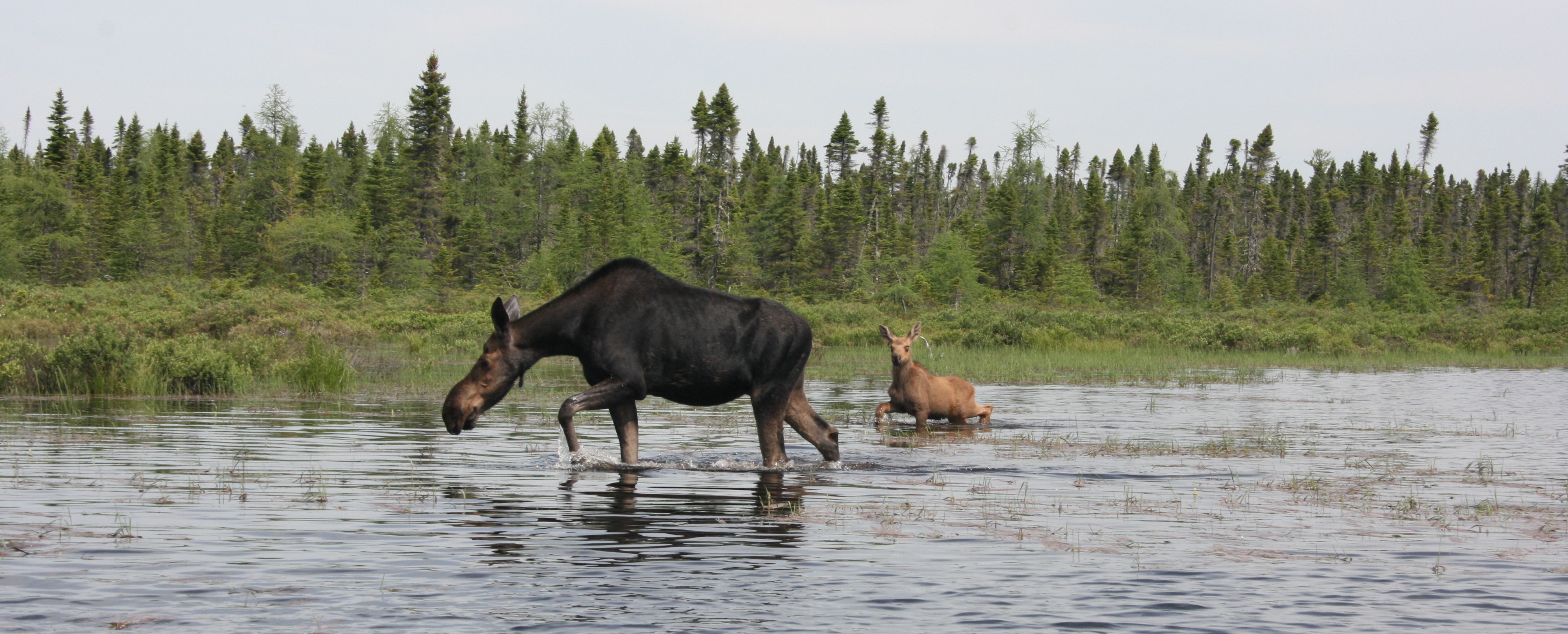 $500.00 per day – 2 people with lunch *Add up to 2 additional people $50.00 per person (Truck or Boat )
Duration: 8-12 hours
April 1 – November 30
Remote Wilderness Hiking Adventures
Maine Waterfall Hikes ~ Check out videos below…
Remote Wilderness Camping Adventures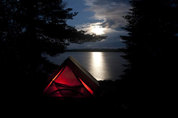 Travel into the back wilderness area of Maine.  Primitive camp at remote destinations in the Katahdin, Moosehead and Down East Regions. Whether you're a first-time camper or you have been pitching a tent for years, you may want to consider a guided Maine camping trip. Camping with Twin Maple Outdoors takes away the stress of trip planning, and adds fun, safety and learning to an adventure. Completely outfitted adventures include all fees, most equipment, transportation, meals and required permits.  Activities during trips can include canoeing or kayaking, swimming, hiking, fishing or wildlife watching.
*Note – Sleeping Bags not included on any camping adventures
The Appalachian Trail
Allagash Wilderness Waterway
 Island Camping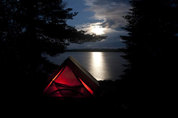 Call Us today to book your vacation where you will enjoy Maine in a Natural, learning and Fun Environment!
$500.00 per day – 2 people with meals and equipment 2-day min. *Add up to 2 additional people $50.00 per person (Truck Based Only)
Duration: per day  up to 7 days – discounts may apply ( Must book in advance)
April 30 – November 30
 Tramway Hiking and Boating Adventure

 Travel to The Historic North Maine Woods on an adventure of Water, Mountains and Trains!
The Eagle Lake & West Branch Railroad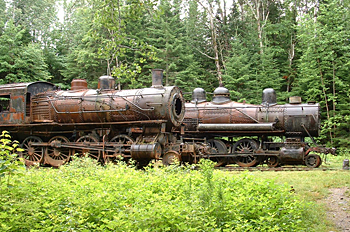 There are not a lot of places in the world where you can be hiking through remote wilderness and suddenly stumble upon rusting locomotives. One of the things that make the Allagash so fascinating is the possibility of a sudden discovery of remnants from a bygone lumbering industry. For example, you could be walking through the wild forests of northern Maine and then suddenly you're staring down the nose of two steam locomotives. http://www.maine.gov/dacf/parks/discover_history_explore_nature/history/allagash/index.shtml
 $500.00 Flat Rate – Easy walking – Eagle Lake Trip for 2 people with lunch, snacks, and refreshments.  Guided Canoe Trip on Eagle Lake.

 $500.00 Flat Rate – Easy to Moderate 3 mile Hike – Chamberlain Trip *Add up to 3 people $50.00 per person.  Guided Jet Boat Trip on Chamberlain Lake
Save
Save
Save
Save
Save
Save
Save
Save
Save
Save
Save
Save
Save
Save
Save
Save
Save
Save
Save
Save
Save
Save
Save
Save
Save
Save
Save
Save