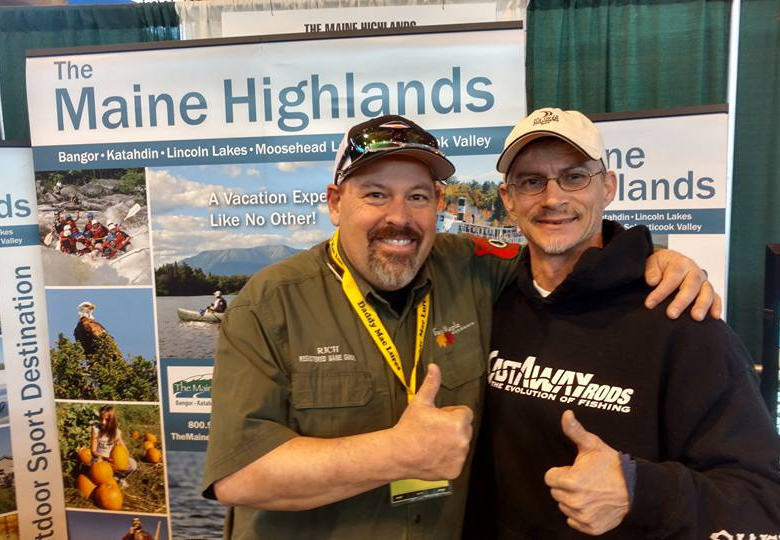 Thank you to everyone for a great show season. We were very happy to be able and get out to visit all our friends including our Sports, Colleagues, and Promoters. We enjoyed supporting our partners… The Maine Highlands, Daddy Mac Lures, NuCast, Excel Outdoors, Jiffy Drills, Dexter Outdoors, Flex Spex, Tauten Sports, Coastal Angler – Boston and G3 Boats!
Our seminars went well as we promoted the State of Maine and All we have to offer in the out of doors! Our seminar " The Maine Event" was filled with Maine fishing, hunting and recreation.
We are back at the guiding in Maine's hard water and looking forward to our annual ice out. Our ice fishing this year has been awesome with some good fish caught. As we finish up the hard water  season down east, we will host two more trips before wrapping up out gear and start prepping the boats. We are so happy to bring on Nebulus, Jiffy Drills and Excel Outdoors to our line up of quality sponsors. We know that these folks are top in the outdoor field! They will add value to our operation and customers delivering only the best products with wonderful customer service. Thank You!
Now is the time to book your spring and summer vacations here at Twin Maple Outdoors. Please don't wait to the last minute! Dates are filling up fast ! Check out our latest short take video on spring Land Lock Salmon fishing in our drift boat on the West Branch! Book Now…