Below is the April/May 2017  Dun Magazine publication to view, download and share!
         One of richest joys in Life is to see your children happy. Our family is very blessed to see Annarose appreciate the natural world. Weather it be camping, fishing or hunting, Annarose embraces the outdoor life with both arms! This is her first official publication. Thank you to our good friend Jen Ripple of The Dun Magazine for giving Annarose an opportunity to tell her story. At 12 years old, she has learned to appreciate nature with love, respect and passion. Our family is so proud of this young lady and cannot wait to see what life adventures lie ahead for her.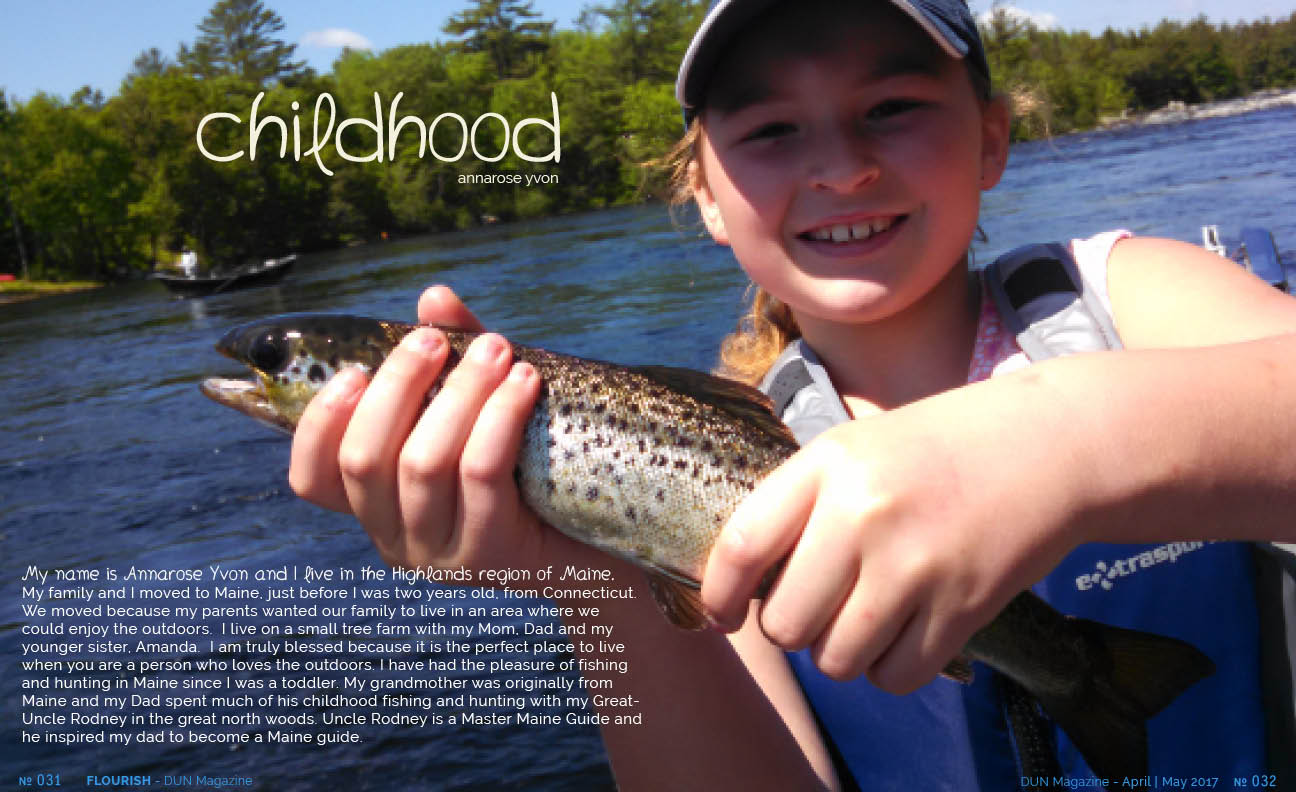 Please give Dun Magazine support for promoting women in fly fishing!
"Get it Dun!"
For more inspiring stories and support to Dun Magazine…