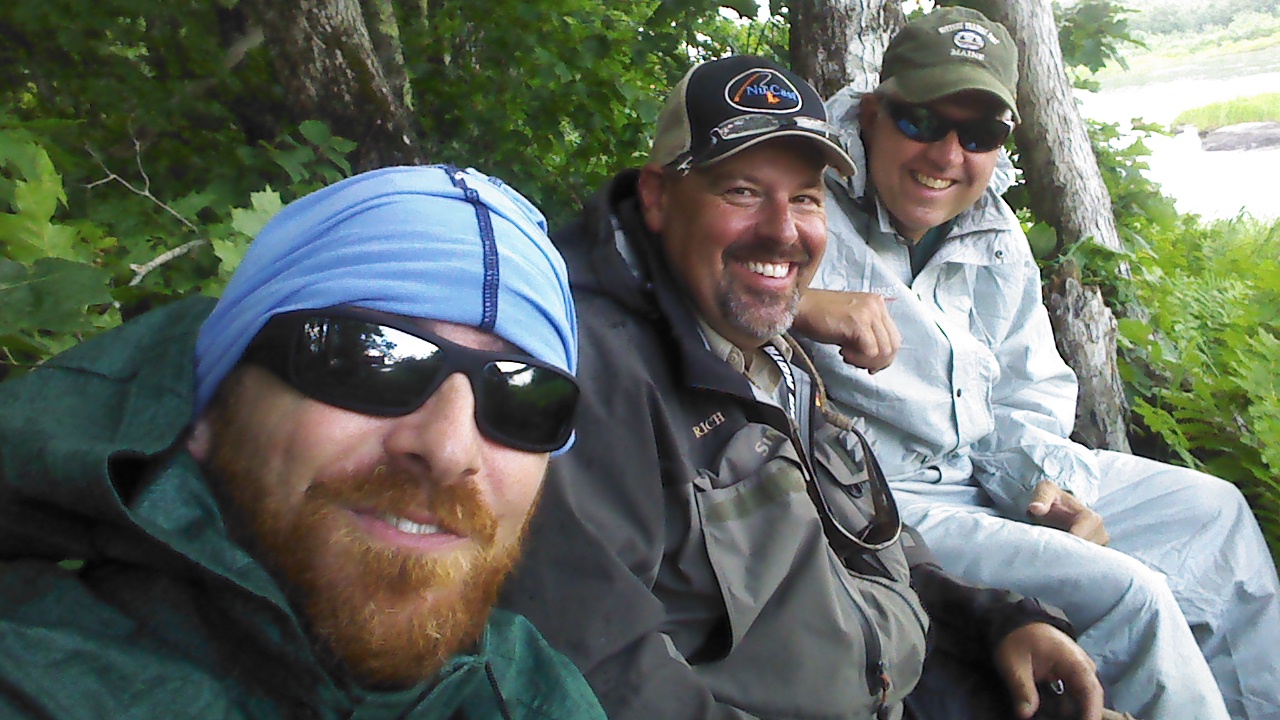 As the prime time bass fishing launches here in Maine, our 2015 3rd annual TV show with Daniel Kenney unfolded. Our trip was launched by boat and drone to what will hopefully be an exciting episode of The Go FishDan TV show…
The fishing is HOT!!!! Not to give it all away, but….there were monster fish discovered in key parts of the river. We were able to get some rather fun, exciting catches with some crazy weather. We were dodging lighting bolts, hail and down pours. Seen above was a selfie we took as we had a half hour break and i do mean break!!!!! We broke the tree limb we were sitting on and I wont mention who was the last padre to sit down!
As usual we enjoyed plenty of laughter, stories, fish and food….we even managed to get some good content "in the can"! I hope everyone enjoy's this episode so Dan and Chris will come back again to get a line wet. The rest of the story you will have to get on TV or Youtube…..oh and by the way….subscribe to Dan's channel to get notified when this comes out on the air…
Enjoy and GoFish!