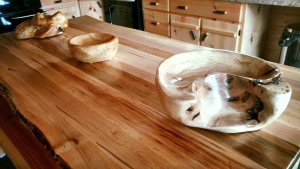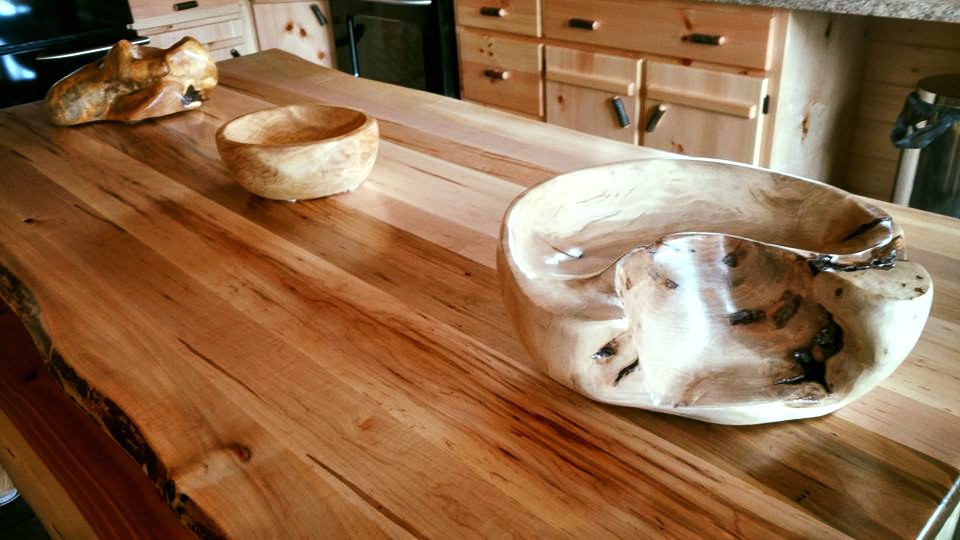 The Craftsman…Rodney has been an outdoorsman his entire life. As a Master Maine Guide, he has always loved sharing his passion for the outdoors and now through his wood works comes a form of natural beauty, passion and talent. Each masterpiece is formed to capture the essence of Maine.
Maine Burl Bowls and Tables are for people who love trees, wood, and appreciate having a very special piece of wood art. These natural treasures are primarily for artistic display, both visually and for the feel of the wood texture. The tables serve a practical but yet elegant addition to any natural decor. Burl Bowls are not intended for frequent practical use, although their finish is food safe and some folks have used them for serving or displaying food. The burl tables are exotically beautiful… They are mounted on special select drift wood that has been naturally aged in Maine's freshwater lakes and ponds. Each burl is specially selected and slow dried for at least one year to reduce checking and cracking. Each piece of wood is entirely unique and special providing a true natural treasure. Products are made from indigenous wood such as Cedar, Oak, Rock Maple, and Birch.
How do I purchase one?

We will be selling the pictured items exclusively through Twin Maple Outdoors Lodge and also through inquiry. Each item is sold on first come first serve basis. Ordering for "Like" style products may be ordered. Please use the "Order Now" button to contact us for a request to purchase or order. Thank You
In Stock Items:
Oak Burl Bowl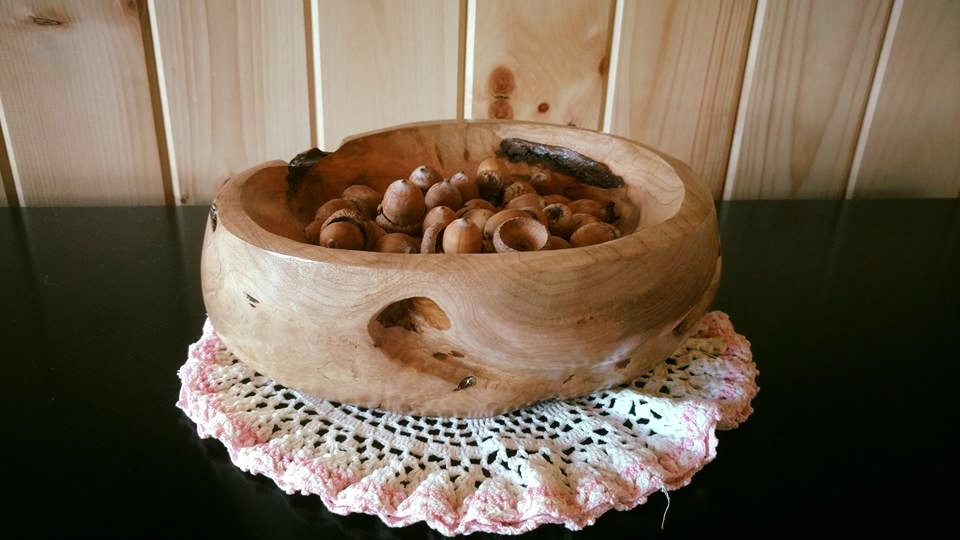 Oak Burl Bowl Retail $240.00 Your Cost: $160.00
Burl Cedar Bowl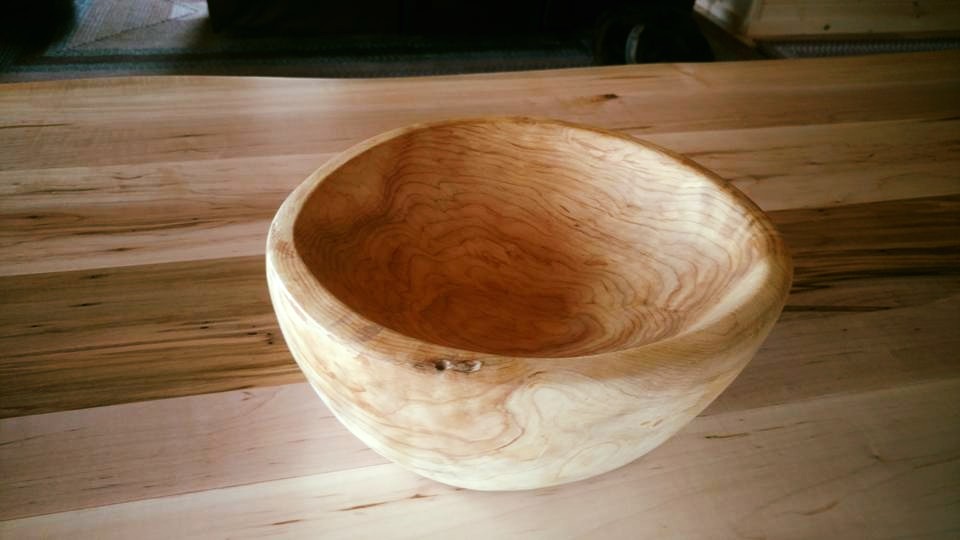 Burl Cedar Bowl Retail $240.00 Your Cost: $160.00
Cedar Volcano Bowl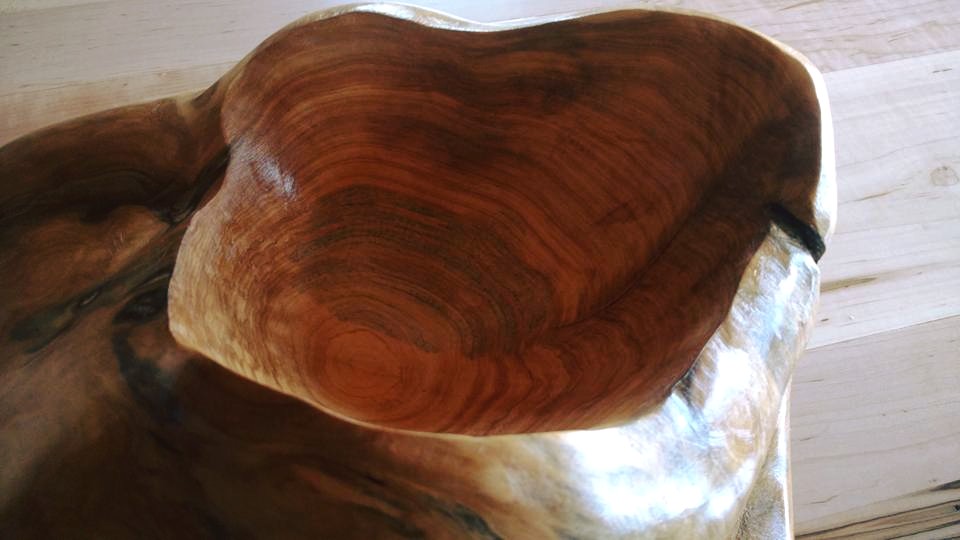 Cedar Volcano Bowl Retail $300.00 Your Cost: $200.00
Maple Burl U Shape Bowl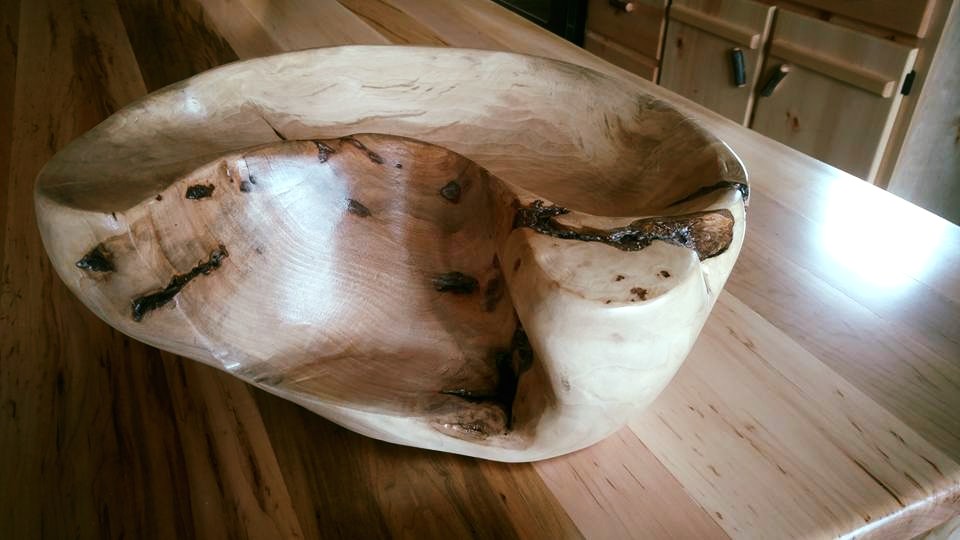 Maple Burl U Shape Bowl Retail $375.00 Your Cost: $250.00
Maple Burl Wood Coffee Table with drift wood base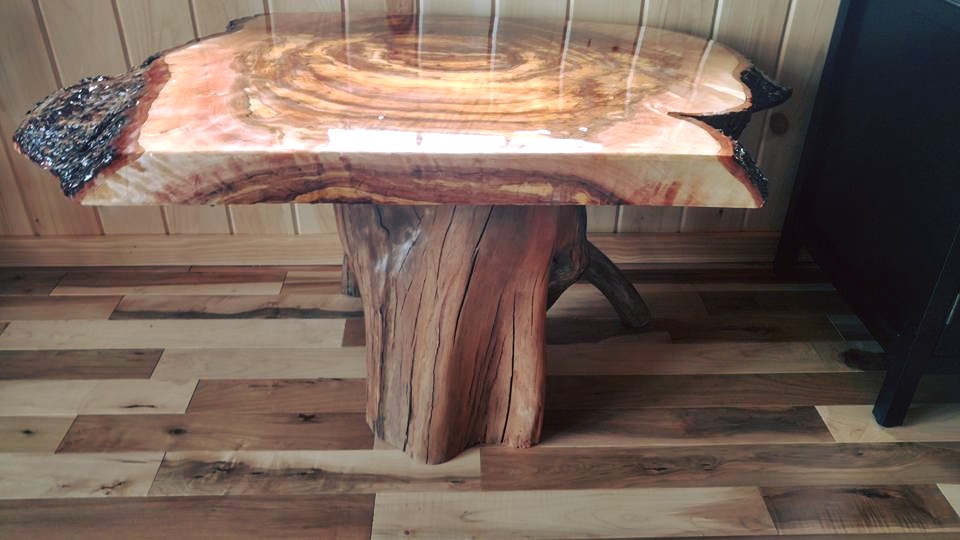 Maple Burl Wood Coffee Table with drift wood base Retail $1800.00 Your Cost: $1200.00
Maple Burl Night Stand with drift wood base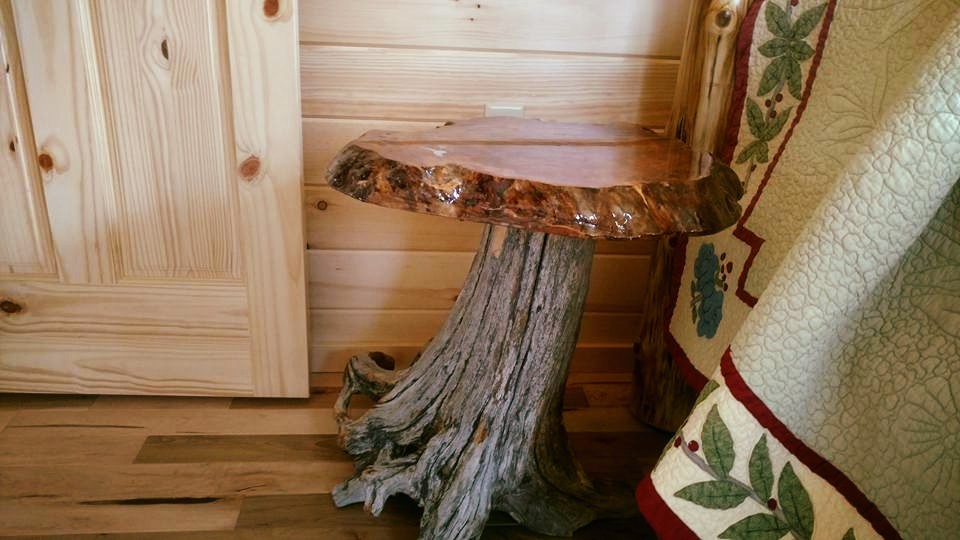 Maple Burl Night Stand with drift wood base Retail $750.00 Your Cost: $500.00